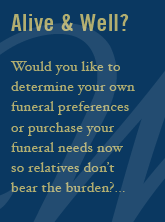 Personalization
Wilbert offers multiple ways to personalize a burial vault or urn vault with words, symbols, and images that speak of a singular spirit. Your loved one had a unique personality. The selections you make for the visitation and service should communicate that singular spirit. These choices ensure your loved one's memory is remembered for generations to come.
Minnick Services was founded by Isadore Greenfeld and Karl Horst
as Fort Wayne Wilbert Vault Works in Uniondale, Indiana
in 1947
. Both gentlemen had worked at a Wilbert Vault plant in Buffalo, New York, and had come to the Fort Wayne, Indiana area to start their own business. The business grew and prospered for the next 30 years.
Following the deaths of Isadore and Karl,
the business was purchased by Mark Minnick in March of 1978
. It continued to operate in Uniondale until the Spring of 1981, when it relocated to its current site on Thomas Road in Fort Wayne. The 23 acre site has seen numerous additions.
Today, Minnick Services has more than 70,000 square feet of buildings that house its
burial vault manufacturing facility
,
cremation services for both humans and pets, and its specialty precast concrete products
.
In 2001, Minnick Services purchased Dwyer Wilbert Vault in Richmond, Indiana
. Today
Minnick Services employs over 30 people at our locations
and offers the highest quality of products and services for
customers in
more than 20 counties in central and northern Indiana
.
Minnick Services
222 N Thomas Rd • Fort Wayne, IN 46808 • Phone: (260) 432-5031 •
Email Us