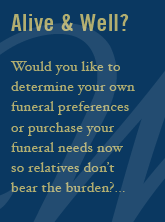 Personalization
Wilbert offers multiple ways to personalize a burial vault or urn vault with words, symbols, and images that speak of a singular spirit. Your loved one had a unique personality. The selections you make for the visitation and service should communicate that singular spirit. These choices ensure your loved one's memory is remembered for generations to come.
Minnick Concrete offers specialty precast concrete products like:
Contact:
Matt Minnick
Minnick Concrete Products
info@curbs.com
260-432-5031 or 800-342-5676
www.curbs.com
Manhole Structures
Precast concrete manholes are an integral component of any modern sewer system. They are produced in a controlled environment, thus exhibiting high quality and uniformity. A properly designed and installed precast concrete manhole system provides superior watertight performance and will provide you with a long-term solution. Precast concrete manholes have become the construction industry's product of choice over cast-in-place concrete, brick and other non-concrete products for many reasons. Precast concrete manholes can be easily installed on demand and immediately backfilled. There is no need to wait for concrete or mortar to cure at the job site. Standard sealants and flexible joints are readily available and are vital to water tightness. Variables affecting quality typically found on a job site – temperature, curing conditions, material quality and craftsmanship – are nearly eliminated when the product is manufactured in a precast plant.
Parking Bumpers
Tough: Minnick Concrete parking bumpers are made with high strength 6000 psi concrete.
Secure: Two pin holes for 5/8" x 18" steel anchoring rods available from Minnick Concrete.
Availability: Flat profile parking bumpers for same day pick-up or fast delivery.
Interlock Curb
Interlock Curb is produced under ideal conditions providing for a consistent top quality product. Minnick Concrete has developed a unique zero slump mix design resulting in a durable high strength 7000 psi concrete, which resists the spalling, scaling and chipping caused by freeze/thaw, salt and other corrosive chemicals. Steel reinforcement, magnesium alloy spikes and double interlocking tongue and groove joints provide for maximum stability.
Cost Effective: Interlock Curb can save you 50% or more over traditional curbing systems.
Durable: Zero slump mix design resulting in a high strength 7000 psi concrete reinforced with steel.
Flexible: Large variety of radius sections in both the 6" and 4" profiles to accommodate any and all of your design and specification needs.
Easy Installation: Normal maintenance personnel can install up to 2000 lineal feet in one day despite inclement weather.
Support: Minnick Concrete's experienced staff will assist with take-offs along with installation personnel.
Long-term Solution: Interlock Curb can be removed and reinstalled to accommodate in traffic patterns or repair of damaged curb sections.